TEFL Teacher Guide E-Book
E-BOOK - COVER
OVERVIEW
LOCATIONS
QUESTIONS
BUY NOW - DOWNLOAD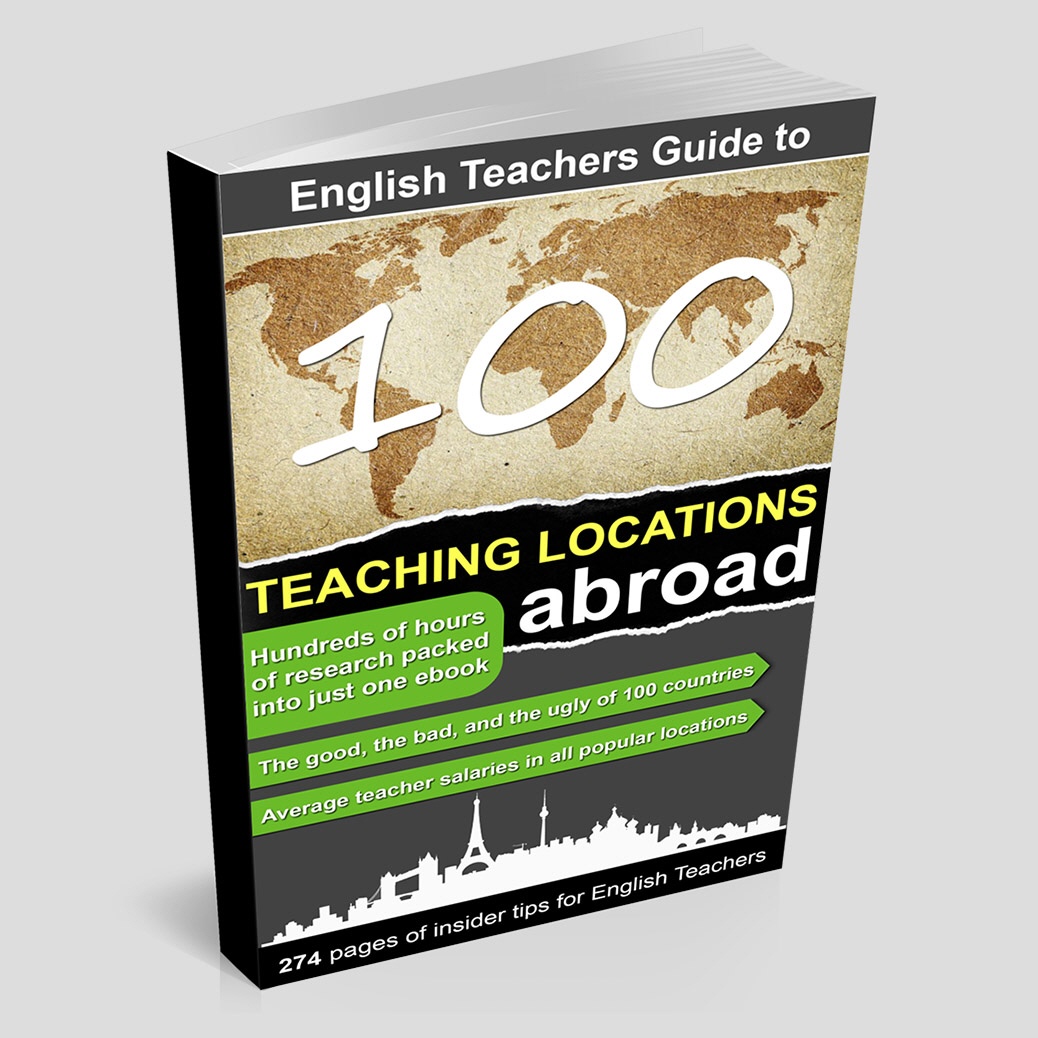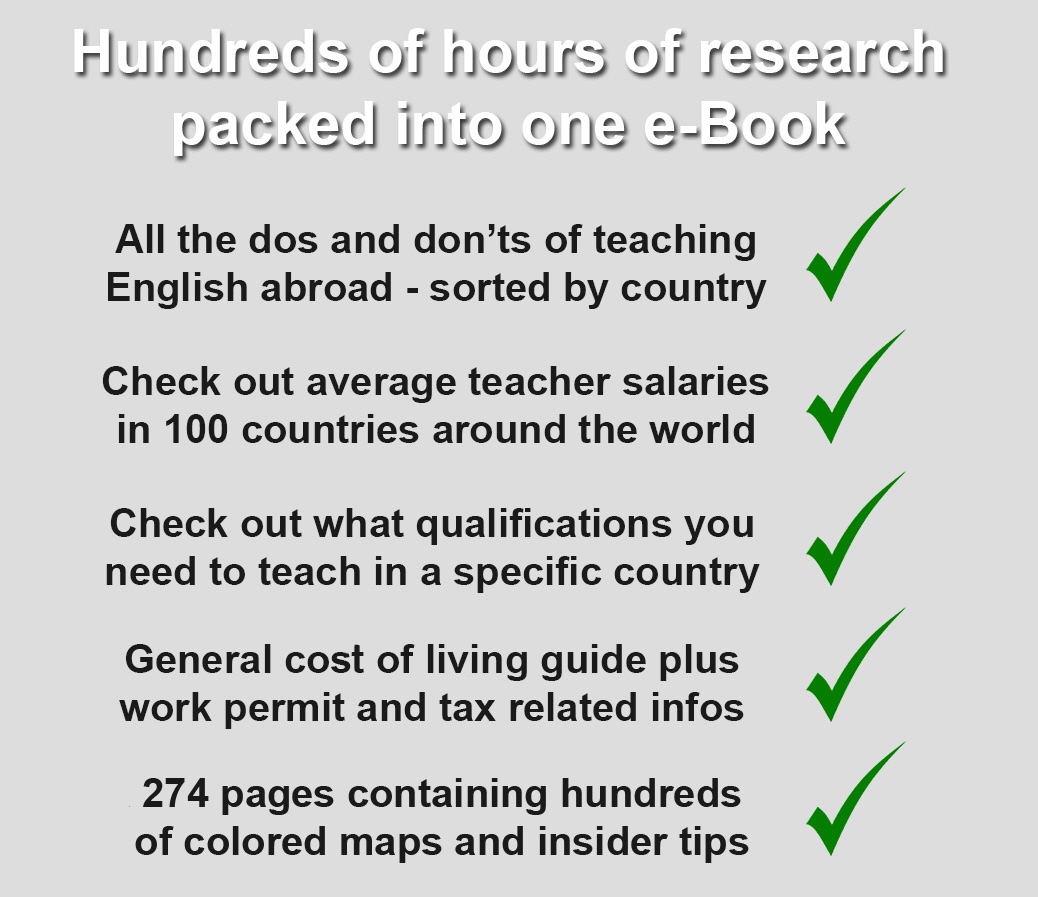 Teaching locations covered in Europe
Albania, Austria, Azerbaijan, Belarus, Belgium, Bosnia Herzegovina, Bulgaria, Croatia, Cyprus, Czech Republic, Denmark, Estonia, Finland, France, Georgia, Germany, Greece, Hungary, Ireland, Italy, Latvia, Lithuania, Luxemburg, Macedonia, Malta, Netherlands, Poland, Portugal, Romania, Russia, Slovakia, Serbia, Slovenia, Spain, Sweden, Switzerland, Turkey, Ukraine, United Kingdom
Teaching locations covered in Asia
Bangladesh, Brunei, Cambodia, China, Hong Kong, India, Indonesia, Japan, Kazakhstan, South Korea, Kyrgyzstan, Laos, Malaysia, Mongolia, Myanmar, Nepal, Pakistan, Philippines, Singapor, Sri Lanka, Taiwan, Tajikistan, Thailand, Vietnam
Teaching locations covered in the Middle East
Afghanistan, Algeria, Bahrain, Egypt, Iran, Iraq, Israel, Jordan, Kuwait, Lebanon, Lybia, Morocco, Oman, Palestine, Qatar, Saudi Arabia, Tunisia, United Arab Emirates, Yemen

Teaching locations covered in Latin America
Argentina, Belize, Bolivia, Brazil, Chile, Colombia, Costa Rica, Ecuador, Guatemala, Honduras, Mexico, Nicaragua, Panama, Paraguay, Peru, Puerto Rico, Uruguay, Venezuela
Some of the questions this guide ebook will answer

How much can I expect to earn per month?

What are the best countries to teach abroad?

How do I go about getting a work permit?

Where will I be able to find work easily?

Do I need to speak the local language?

What is daily life like in my preferred location?

Are there any age limits to teach in some places?

How do I find schools with good standards?

How do I exactly go about finding a teaching job?

What qualification requirements do schools have?

Where is a TEFL/TESOL certificate enough to teach?
►This eBook is on sale for $9.90 ► Instant delivery via email